Norway's Ambassador to the US interviewed aboard the Rainbow Connection
FIT FOR A KING
In May 2015, King Harald V of Norway, visited Homer and chose the Rainbow Connection to tour Kachemak Bay. He was accompanied by the Norwegian Ambassador to the United States, and both the Alaskan and Norwegian press corps. Our fleet really is fit for royalty, so come aboard!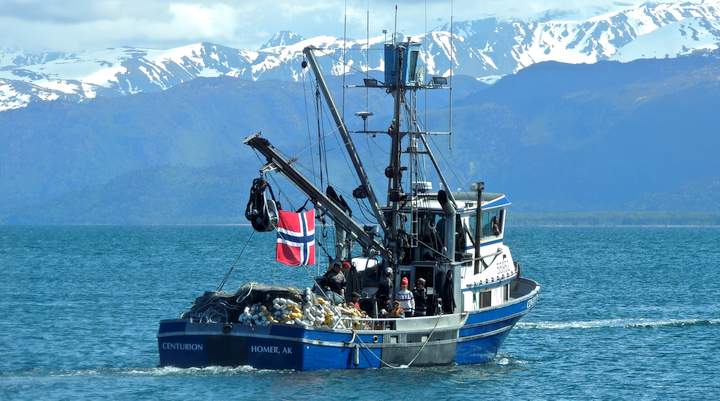 Homer's fishing fleet flies the Norwegian flag to greet King Harald
State Trooper vessel Augustine provides the Rainbow Connection with a security escort for King Harald
Call to book your reservation today! You don't want to be standing at the dock watching the fun pass you by...
Reservations
3 ½ hours of amazing wildlife, intense beauty, fascinating information, and a great time for all.
Come and explore the beauty of majestic Kachemak Bay, one of the richest, most diverse marine areas in Alaska.